Perception, positioning and a long haul approach to autonomy
Australian mine operator Mineral Resources Limited puts automated road trains in motion for safer, more efficient mine-to-port ore transport.
Overview
Autonomous road trains incorporate integrated systems with a drive-by-wire enabled prime mover for machine-level autonomy
Each road train convoy transports around 900 tonnes of ore. With an average of three round trips per day, the cost of ore transport for a 100-kilometre one-way trip is approximately $4.7 million USD per year per truck, assuming 90% utilisation
By introducing fully autonomous road trains for ore transportation, a 100-truck fleet could see savings of up to $236 million USD per year while also improving the safety of long-range haulage in Western Australia
Project background
In the mining industry, extracting ore from remote regions is a challenge readily accepted and resolved—transporting that ore to customers is another thing entirely. Long haul driver safety has been a growing concern, and recent labour shortages and rising ore haulage costs further exacerbate mine operation efficiencies, particularly in Western Australia.
Unmanned and autonomous systems are already integral to many mine operations, improving safety and productivity. Mineral Resources Limited, a mining services company based in Western Australia, turned to Hexagon's Autonomy & Positioning division and Hexagon's Mining division to develop the world's first road train with autonomous platooning capabilities.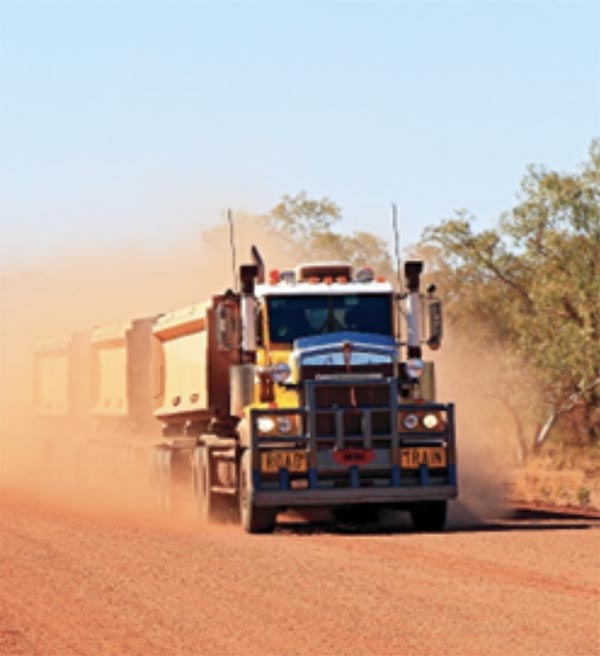 What you'll learn
This article features an inside look at how autonomous road trains are made possible with the unique combination of technologies from Hexagon's Autonomy & Positioning division and Hexagon's Mining division. Readers will better understand how a one-platform integrated autonomy tech stack can be developed with a vertically integrated system, including a drive-by-wire enabled prime mover with layers of component and machine-level autonomy.
The article ends with calculations on cost savings with fuel savings and labour efficiencies, detailing potential savings of up to $236 million USD per year with a 100-truck fleet. Mineral Resources Limited and Hexagon are developing a fleet of 120 fully autonomous road trains.
Read the full article by downloading Velocity 2022