Update from the CEO
05 June 2018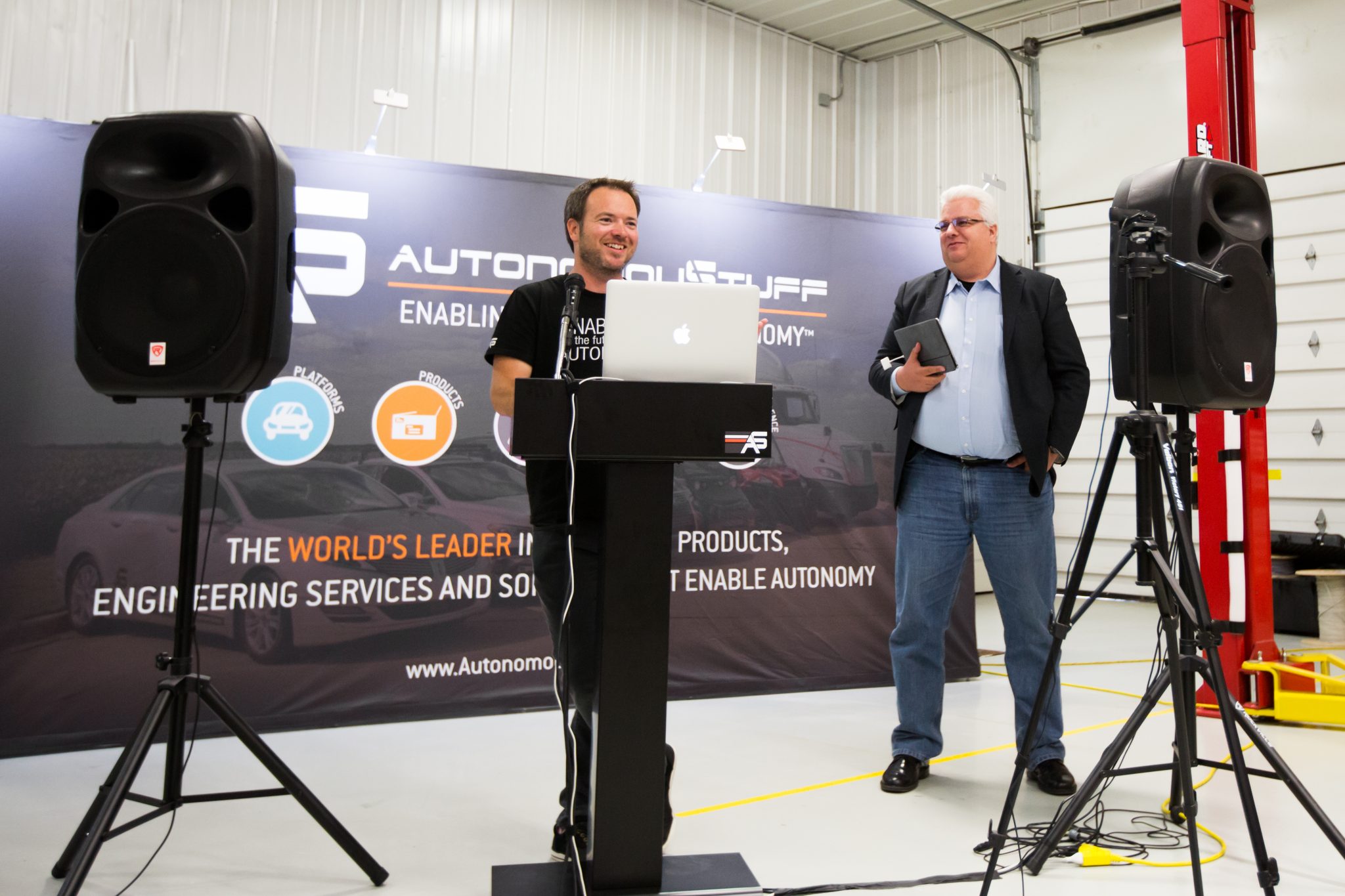 Growing up, I was always chasing something larger than what I was given. My father spent most of his life operating a machine at Caterpillar working, in a lot of cases, 10-12 hours a day, 6-7 days a week. My mother bounced from job to job trying to find her purpose which, I feel, she never truly found until the last months of her life. I am one of very few in my family who graduated from college and was always motivated by the pride of my parents. They simply let me create my own motivation, neither one of them pushed me towards any type of goal. Somehow, it always worked out for the best. While my friends were playing games in high school, I was mowing 40 yards a week and maintaining a small fleet of lawn equipment. I learned a lot of lessons at a very young age on how to seek out opportunities; working with customers, negotiating pricing, being careful of quality, etc. My brand of hard work, honesty and trust developed naturally while I was in high school. Founding AutonomouStuff gave me the chance to create my own future. In fact, the tattoo on my arm states, "Every man is the architect of his own future."
At the beginning, all I had was a vision, common sense, a fearless attitude and an extremely hard work ethic. The joy of empowering others came a couple of years later as I further developed my entrepreneurial skills and was able to better manage risk. Now, nearly nine years later, AutonomouStuff has become a globally recognized company that is highly respected and trusted throughout the entire industry. This company was 100% bootstrapped and has been profitable every single month since its foundation. I have come to realize that AutonomouStuff has significantly contributed to the acceleration of an entire industry, which will change the future of transportation as we know it.
Every company experiences challenges while scaling, especially a company in our position. We're in the middle of enabling an industry that is reinventing the future of transportation. I recognized a need to continue doing what we have always done, but to do it faster and bigger than we could ever do by ourselves. The autonomous driving industry is one of the most challenging, exciting and rewarding industries in the history of mankind. The challenges within this industry are complicated and require an ecosystem of partners to come together.
The alignment between AutonomouStuff and Hexagon's Positioning Intelligence division is very timely and will strategically address the common challenges related to the adoption of autonomous vehicles. Hexagon PI's focus on functionally safe positioning coupled with AutonomouStuff's unmatched ecosystem relationships, platform development and engineering services will result in even safer, more robust and reliable autonomous driving solutions. Our closely aligned and combined efforts will not only accelerate the development of more comprehensive Autonomous X solutions, but also position Hexagon as the benchmark for their development – something neither company would be able to achieve on its own.
Without a doubt, we live in a time where artificial intelligence, safety requirements, high bandwidth computing and massive investments in autonomous driving are all converging. This, combined with the initiatives of big data companies, will rapidly transform the automotive industry. But it takes an ecosystem of partners, which Hexagon and AutonomouStuff will strategically pull together, to address these challenges.
AutonomouStuff remains independent and will continue to serve our innovative customers, enabling the future of autonomy. We will continue to listen closely to our customers to ensure their success. At the same time, we will continue to focus on our amazing culture; inspiring our employees to be passionate, hard-working, innovative and loyal. I consider myself extremely lucky to be surrounded by so many incredible employees, customers and partners who trust my leadership and vision moving forward. This is just the beginning of AutonomouStuff!
-Bobby Hambrick, CEO of AutonomouStuff
Looking toward the future
In addition to the Hexagon/AutonomouStuff acquisition agreement, we purchased a new building. We are so excited and fortunate to be in this position at AutonomouStuff. Many things are changing, but for the good. This expansion allows us to serve more customers and build more relationships. Our new building more than quadruples our current shop space, giving us more room to build our platforms, as well as additional office and meeting space. Check out the pictures above of vehicles in the new space. It is pretty amazing!