PRESS RELEASE: KVH Industries, Inc. adds AutonomouStuff as a distribution partner for its IMU and FOG products
06 November 2013
Washington, Ill. – AutonomouStuff, a global leader in supplying perception and other products related to autonomy, has entered into a sales distribution and support contract with KVH Industries, Inc. This partnership allows AutonomouStuff to supply KVH technologies including the 1750 IMU, DSP-1750 FOG, DSP-3000 FOG, DSP-3100 FOG, DSP-3400 FOG and the C100 Compass Engine.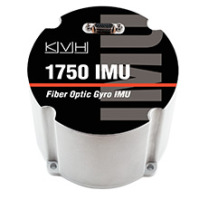 KVH Industries offers a portfolio of digital compass and fiber optic gyro-based systems that meet the rigorous requirements of military and commercial customers for precision guidance, stabilization, and navigation. KVH defense products include precision FOG-based systems that help stabilize remote weapon stations, gun turrets and radar units, as well as provide guidance for munitions. KVH FOGs are also used in commercial applications like industrial robotics, optical stabilization, autonomous vehicles and remotely operated submersibles.
"KVH has designed and qualified various inertial and FOG products for multiple unmanned platforms, across land, sea and air," said KVH national sales manager, Sean McCormack. "We are looking forward to expanding our market position within this sector and believe that partnering with AutonomouStuff is the key to making this happen."
About KVH Industries, Inc.
KVH Industries is a premier manufacturer of high performance sensors and integrated inertial systems for defense and commercial guidance and stabilization applications. KVH is also a leading manufacturer of solutions that provide global high-speed Internet, television and voice services via satellite to mobile users at sea and on land. The company is based in Middletown, Rhode Island, with facilities in Illinois, Denmark, Norway, the U.K., Singapore, the Philippines, and Japan. For more information, visit www.kvh.com.
About AutonomouStuff
Headquartered in the heart of Illinois, AutonomouStuff reaches the world as the leading single-source supplier of autonomous components and services. The company was founded with the goal of bringing the industry's best together to enable autonomy and increase safety.
AStuff specializes in customer success by making it easy to source all perception, computing, GPS and interface components necessary for their projects. AStuff is driven by the ambition to provide the industry's best products and services related to autonomous driving, AGV, UAV, obstacle detection, collision avoidance, intersection safety, tolling and terrain mapping. AStuff focuses on supplying today's specialized products to help provide tomorrow's solutions. For more information, visit www.AutonomouStuff.com.