Press Release: AutonomouStuff develops a sales and support relationship with Mobileye®
16 March 2015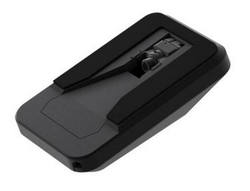 Morton, Ill. – AutonomouStuff, known throughout the world as a leader in supplying components and services that enable autonomy, has developed a sales and support relationship with Mobileye. This relationship allows AutonomouStuff to supply Mobileye's 560 Extended Log Camera Development Kit.
"We helped put together the Camera Development Kit that is perfectly suited for on-road advanced driver assistance and automated driving research," said AutonomouStuff CEO Bobby Hambrick. "Prior to our relationship with Mobileye, it was nearly impossible for the world's researchers to get their hands on a Mobileye camera and its interface documentation. It really is an amazing product that we are proud to be able to offer our customers."
Features that the Camera Development Kit enables include lane modeling, lane type, obstacle detection, obstacle classification, pedestrian detection, application warnings, traffic sign recognition and more. The product development kit includes the Mobileye Smart Digital Camera for easy mounting on the windshield, connecting cable, EyeWatch display unit, complete startup and installation guide and interface documentation. For more information, visit www.AutonomouStuff.com/mobileye-development-kit.html.
About Mobileye
Mobileye is a technological leader in the area of software algorithms, system-on-chips and customer applications that are based on processing visual information for the market of driver assistance systems (DAS). Mobileye's technology keeps passengers safer on the roads, reduces the risks of traffic accidents, saves lives and has the potential to revolutionize the driving experience by enabling autonomous driving. For more information, visit www.mobileye.com.
About AutonomouStuff
Headquartered in the heart of Illinois, AutonomouStuff reaches the world as the leading single-source supplier of autonomous components and services. The company was founded with the goal of bringing together the world's best technologies to enable autonomy and increase safety.
A main focus at AutonomouStuff is customer success. Customers value the convenience of finding perception, computing, GPS and interface components in one location. For more information, visit www.AutonomouStuff.com.