Illinois School for the Deaf visits AStuff HQ
27 February 2017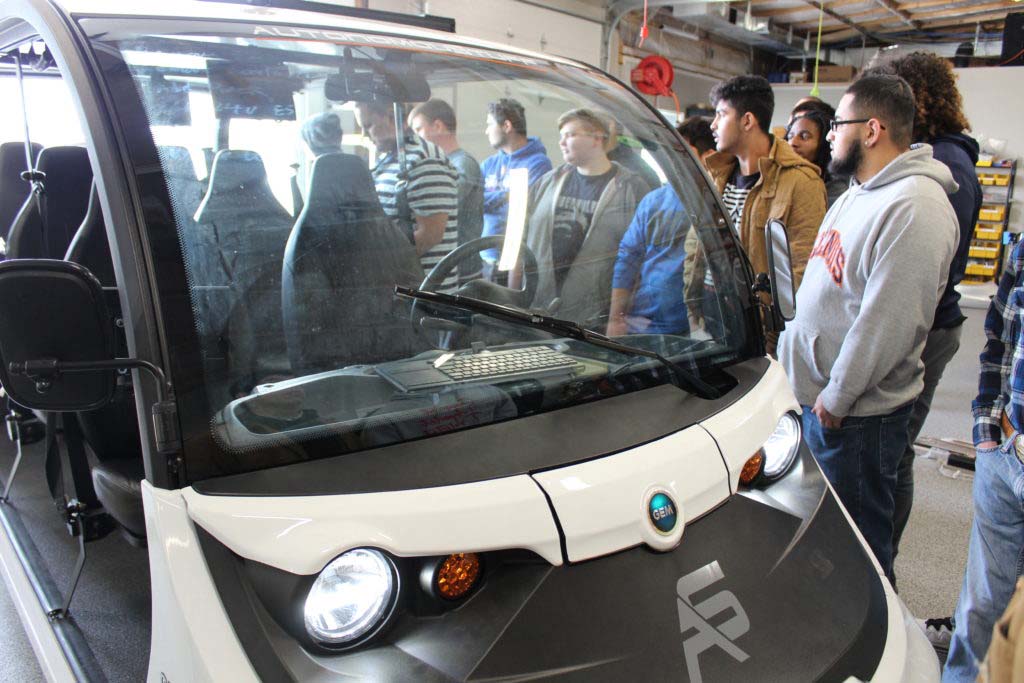 At AutonomouStuff, nothing is more important to us than enabling the future of autonomy. It's what we do and it's what keeps us passionate about our work. There are so many benefits to be found in the future of driverless car technology, including increased safety, less traffic and reduced emissions. We love sharing this vision with everyone and we recently had the opportunity to share the excitement with some students from the Illinois School for the Deaf.
We had 20 students, an interpreter and a teacher from the Illinois School for the Deaf visit us at the AutonomouStuff headquarters. Our Lead Application Engineer, Tyler Painter, did a wonderful job leading the students through an informative and hands-on morning. He walked the students through a brief history of our company and a high-level overview of what we do here on a regular basis. He then engaged with the students in an in-depth Q&A session followed by the hands-on portion of the morning.
For the hands-on activities, we showed the students several our current driverless or ride-by-wire car builds including a Lincoln MKZ, a Ford Fusion and a Polaris GEM. The students were able to climb in, look around and ask questions. Tyler also showed them a demo of what these cars can do. Needless to say, the kids were impressed and had a lot of fun. The pizza we had for lunch afterward didn't hurt either.
Sharing what we do with the young people that will be most affected by an autonomous future.
---