Baidu and AStuff launch Apollo 2.0
12 January 2018
Baidu World @ Las Vegas 2018
In this video, which premiered at Baidu World @ Las Vegas 2018, AutonomouStuff upgraded vehicles to Apollo 2.0, enabling daytime and nighttime driving on simple urban roads, fully demonstrating the flexibility and usability of Apollo 2.0. Apollo 1.0 was originally used to create waypoint autonomous vehicles in July 2017. The update from Apollo 1.0 to 2.0 took only one week.
---
It was standing room only at Baidu World @ Las Vegas 2018, where Baidu made the formal announcement of Apollo 2.0. The crowd at Las Vegas's Mandarin Oriental hotel listened intently as Head of Apollo Platform and Senior Director of Baidu, Jingao Wang spoke of the updates to Apollo, which offer more complete automatic driving data solutions made available to developers with this update.

"Apollo is more than just open-sourcing code and technology – it is evolving from technology innovation to product innovation and enabling more implementation scenarios," Wang told the crowd.

AutonomouStuff is proud to work with Baidu/Apollo and partners to bring the world the most open, complete and powerful autonomous driving ecosystem available.
Baidu World @ Las Vegas 2018 was full of excitement, industry-leading individuals and even a live automated vehicle parade from Beijing. What more
could you ask for?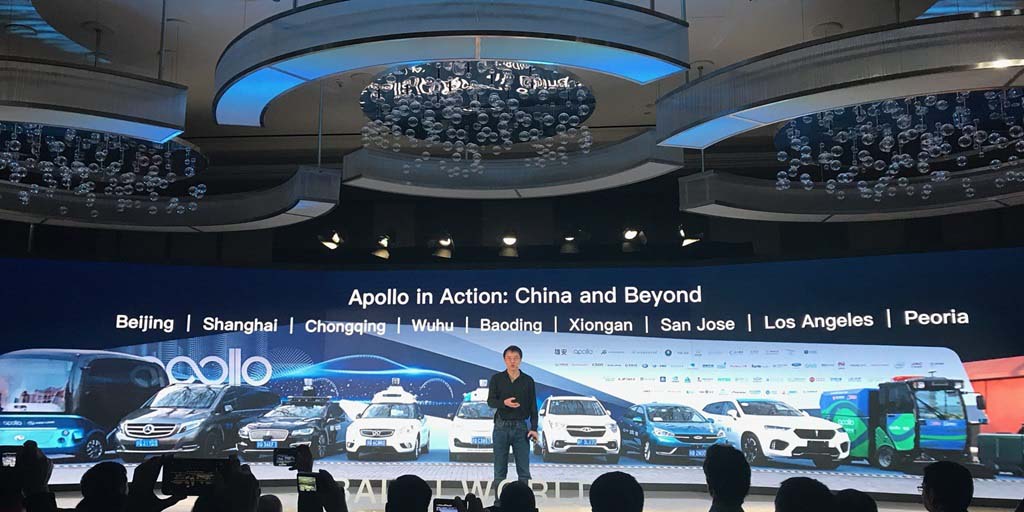 While the entire event was filled with amazing announcements, a highlight for the AStuff team was when Lu literally put Peoria, Ill. on the map.
Our humble little hometown proudly stood its ground with the likes of Beijing, Shanghai, San Jose and other areas leading the world in autonomous advancement.
---
Baidu Media Event, Sunnyvale
| | |
| --- | --- |
| Baidu's Sunnyvale, Calif.-based office set the stage for a media event announcing the launch of Apollo 2.0 just before the 2018 Consumer Electronic Show. AStuff Founder & CEO Bobby Hambrick was happy to speak to the crowd on the working relationship between Baidu/Apollo and AutonomouStuff and the collective goal of bringing safe and reliable autonomous vehicles to the world at "China speed." | |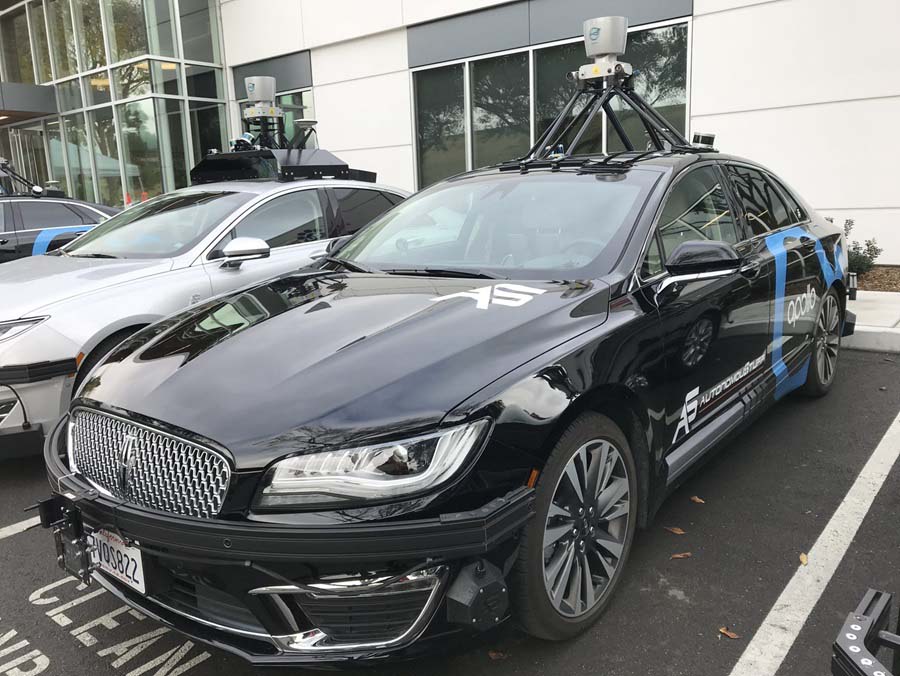 About Baidu
Baidu, Inc. is the leading Chinese language internet search provider. Baidu aims to make a complex world simpler through technology. Baidu, Inc., incorporated on 18 January 2000, is a Chinese multinational technology company specializing in internet-related services and products, and artificial intelligence, headquartered at the Baidu Campus in Beijing's Haidian District.