Press Release: Xsens adds AutonomouStuff as a distribution partner
11 July 2014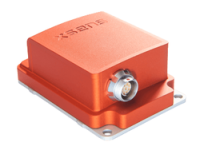 Morton, Ill. – AutonomouStuff, a global leader in supplying perception and other products related to autonomy, has entered into a sales, distribution and support contract with Xsens.
"We are very excited to offer our customers cutting-edge products from Xsens," said AutonomouStuff CEO Bobby Hambrick. "Our partnership with Xsens furthers our mission to help make our customers successful, and to bring together the world's best technologies."
This working partnership allows AutonomouStuff to offer its customers the innovative 3D motion tracking technology Xsens provides. These products include the MTi 10-series, MTi 100-series and MTi-G-700.
"At Xsens, we are very pleased to intensify our collaboration with AutonomouStuff and to take it to the next level," said Iwan Kokhuis, Xsens Sales Manager, Industrial Applications. "With their in-depth knowledge, understanding and capability of bringing valued products to the market for autonomy systems, AutonomouStuff is a powerful extension of the current Xsens sales channels in this area."
About Xsens
Xsens is the leading innovator in 3D motion tracking technology and products. Its sensor fusion technologies enable a seamless interaction between the physical and the digital world in applications such as industrial control and stabilization, health, sports and 3D character animation.
Xsens has offices in Enschede, the Netherlands and Los Angeles, California. For more information, visit www.xsens.com.
About AutonomouStuff
Headquartered in the heart of Illinois, AutonomouStuff reaches the world as the leading single-source supplier of autonomous components and services. The company was founded with the goal of bringing together the world's best technologies to enable autonomy and increase safety.
A main focus at AutonomouStuff is customer success. Customers value the convenience of finding all the components needed to help enable autonomy in one location. AutonomouStuff focuses on supplying today's specialized products to help provide tomorrow's solutions. For more information, visit www.AutonomouStuff.com.