AutonomouStuff teams up with Ocular Robotics
16 February 2016
Morton, Ill. – AutonomouStuff — known for providing the world's best autonomy enabling technologies and unrivaled customer service — has entered into a working partnership with Ocular Robotics, Ltd. Ocular Robotics provides its patented RobotEye technology and expertise in hig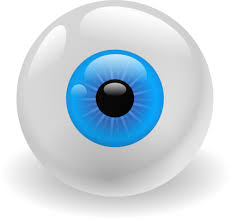 h performance optical sensor pointing.

"I'm really excited about the opportunities Ocular Robotic's exclusive RobotEye family of products provide," said AutonomouStuff CEO Bobby Hambrick. "This one of a kind sensor platform gives our customers the ability to take full advantage of speed and precision in land-, air- and sea-based applications."
RobotEye is currently used in various applications including autonomous navigation and robotics, 3D mapping, mine automation, emergency response vehicles and port automation. Products AutonomouStuff is proud to offer include RE05 and RE08 LiDAR Scanners, REV25 Camera Pointing Vision, REV25-ST Stabilized Vision Package, REHS25 Hyperspectral Imaging and the naked REN25 RobotEye Unit.
"The team at Ocular Robotics is excited to begin this partnership with AutonomouStuff, the leading component supplier to the autonomy market," said Ocular Robotics' CEO Mark Bishop. "We have great confidence that as a key distribution partner AutonomouStuff will play a vital role in bringing Ocular Robotics' unique and innovative sensing products to this rapidly growing market."
About Ocular Robotics
Australian-based Ocular Robotics designs, manufactures and markets the world's most dynamic sensor platform. It is the only platform that brings together unmatched speed and precision in one solution. RobotEye delivers the agility and precision required to drastically increase operational performance and efficiency for systems that rely on sensors in markets as diverse as robotics and automation, security and surveillance, aerospace and defense, mining and resources, and precision agriculture. For more information, visit www.ocularrobotics.com.
About AutonomouStuff
Headquartered in the heart of Illinois, AutonomouStuff reaches the world as the leading single-source supplier of autonomous components and services. The company was founded with the goal of bringing together the world's best technologies to enable autonomy and increase safety.
A main focus at AutonomouStuff is customer success. Customers value the convenience of finding perception, computing, GPS and interface components in one location. For more information, visit www.AutonomouStuff.com.