AutonomouStuff Sponsors Team Mojavaton in DARPA Robotics Challenge
17 June 2013
AutonomouStuff is providing sponsorship support to Team Mojavaton for their entry in the DARPA Robotics Challenge.
The Robotics Challenge is designed to stimulate breakthrough technology in robotics to develop robots that can assist first responders in a national emergency. The Fukushimo nuclear power plant disaster in Japan in 2011 is one example of an emergency that could have used robots to enter a highly radioactive area and thereby spared humans from a very hazardous environment. The semi-finals of the competition will occur in December 2013.
Teams from across the country will bring their robots to the competition and will be judged by their robot's ability to perform the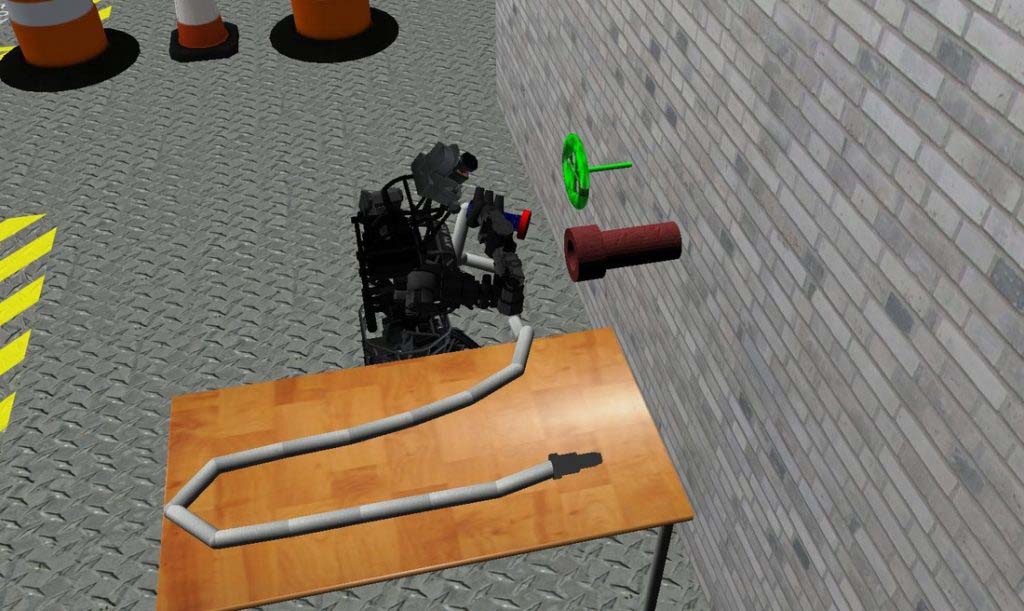 following 8 tasks:
Climb an industrial ladder with handrails.
Open a door and walk through it.
Walk over uneven ground with debris.
Remove debris from in front of a doorway.
Use a power tool to break through a wall.
Replace a defective component (such as a cooling pump).
Locate a leak in a pipe and close the valve closest to it.
Get into and drive a utility cart.
The best robots will then go on to the final competition in December 2014 where the winner will be awarded a $2,000,000 prize.
Team Mojavaton is based in Grand Junction, Colorado and has competed previously in the DARPA Grand Challenge for autonomous vehicles. The team has 12 members and is composed of engineers, designers, programmers, and machinists/fabricators. Their robot is a quadruped design (4 legs) with 2 arms and 2 hands. He stands 4'10" tall. While most other teams will build a biped (2 legs), Team Mojavaton chose a quadruped design for its superior stability.
The Mojavaton robot will be fabricated using 3D printing technology. The weight of the entire robot will be less than 40 pounds and is only possible because of 3D printing. Another advantage to this approach is increased design-to-fabrication speed. Team members can design a part one day, load it onto their 3D printer in the afternoon, and have the fabricated part ready for assembly the next morning.
One of the robot's primary sensors is a Hokuyo UTM-30LX LIDAR unit that has been supplied by AutonomouStuff. "We evaluated many different sensors for this application and the UTM-30LX was a clear choice," said Jim Crittenden, Mojavaton team leader. "Its accuracy over a 30 meter range, low power usage, and light weight were all critically important to our design. We had a choice of Hokuyo distributors and we chose AutonomouStuff for their technical knowledge and their strong customer service."
"Human size mobile robots have been limited by the power required to move their weight," explained Crittenden. Honda's ASIMO humanoid robot stands 4'3" tall and weighs 119 pounds. Other humanoid robots can weigh as much as 300 pounds.
Our design approach has been to follow Colin Chapman's advice:
Simplify, then add lightness.