Amazing work by our friends at Auro Robotics
14 August 2015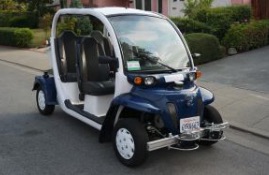 We are very excited about the work being done by our friends at Auro Robotics. They recently deployed driverless shuttles on the campus of Santa Clara University and are testing shuttles at other universities.
Auro also plans to expand to other markets like amusement parks, retirement communities and small islands.
Click here to learn more about Auro Robotics.