2020 Letter from the CEO
30 January 2020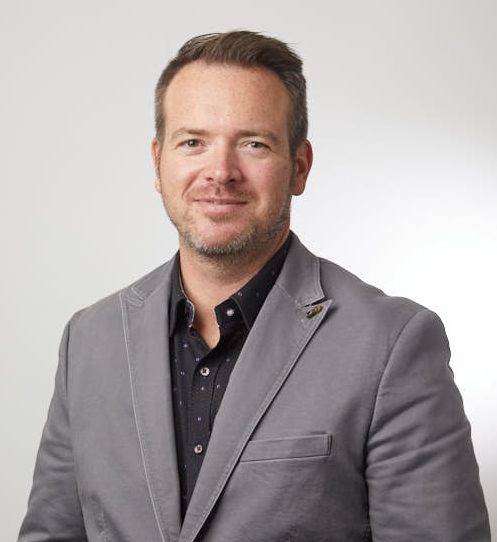 The last decade was arguably the most technologically transformational time in the history of mankind. The realization of the value of automating the future of mobility was established, therefore creating an unprecedented urgency to develop autonomous hardware and software systems.
I believe 2019 was a reflection point where the industry took a turn from conceptual demonstrations to production planning and preparation. We saw an intense shift from customers racing to complete a demonstration to customers refocusing on the core technology that will enable deployment at scale. We were no different, AS has now implemented amazing processes to ensure that the hardware and software that we create and provide to our customers are ready for the path to production.
2019 was also the first full year AutonomouStuff operated under Hexagon ownership. As I imagined, Hexagon is providing us the global footprint and tools that will allow us to aggressively slingshot into the next decade. In this short period of time, I have had the honor to pull together some of the brightest minds and most advanced technologies all under one roof — and to introduce a Hexagon core portfolio that we now call Smart Autonomous Mobility (SAM). This is where Hexagon enables customer's R&D, accelerates their development and helps deploy the technology. There are thousands of pieces and a huge ecosystem of players required to successfully and safely deploy automated driving technology. I believe that Hexagon is the only company in the world that has pulled together so many solutions enabling entire industries. You will hear a lot more in 2020 about our Open Autonomy Pilot program, which we launched in 2019, and how it significantly lowers the barrier of entry and accelerates our customers through the use of HD mapping, simulation and safe software and hardware systems.
The new decade ahead offers many opportunities for those providing technology and solutions for deploying automation solutions. We started it off right by having a huge presence at CES, which made a massive statement of our dedication and commitment to the future of SAM. Hexagon had one of the most coveted spots in the Central Plaza in a 70x90 pavilion next to Google and a few other of the world's most recognized brands. My team alone hosted over 70 meetings in the pavilion. What an amazing start to 2020!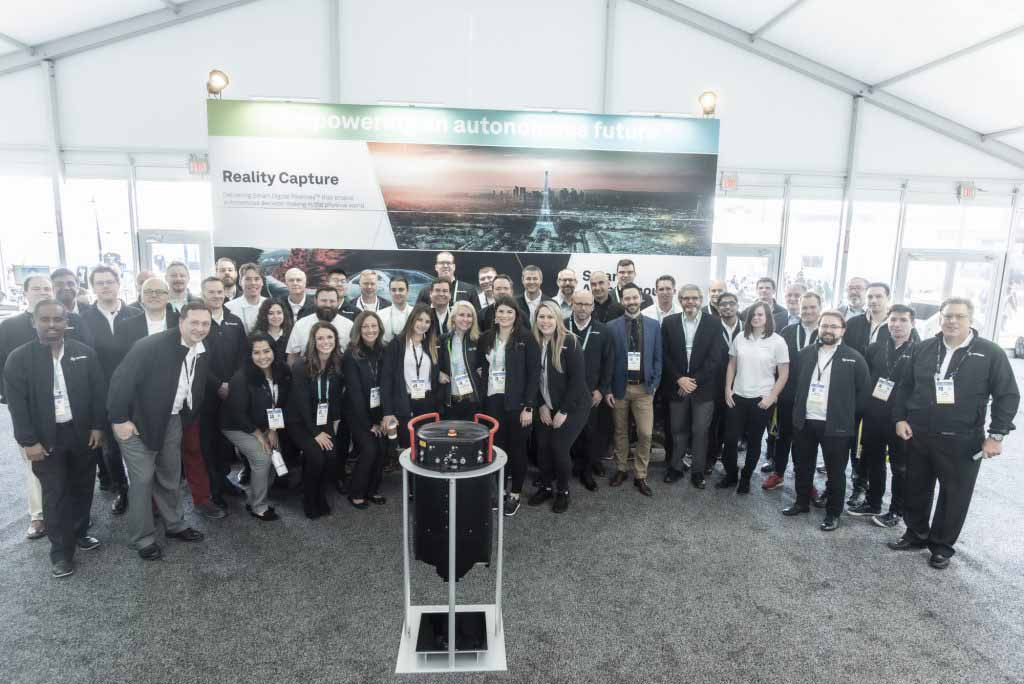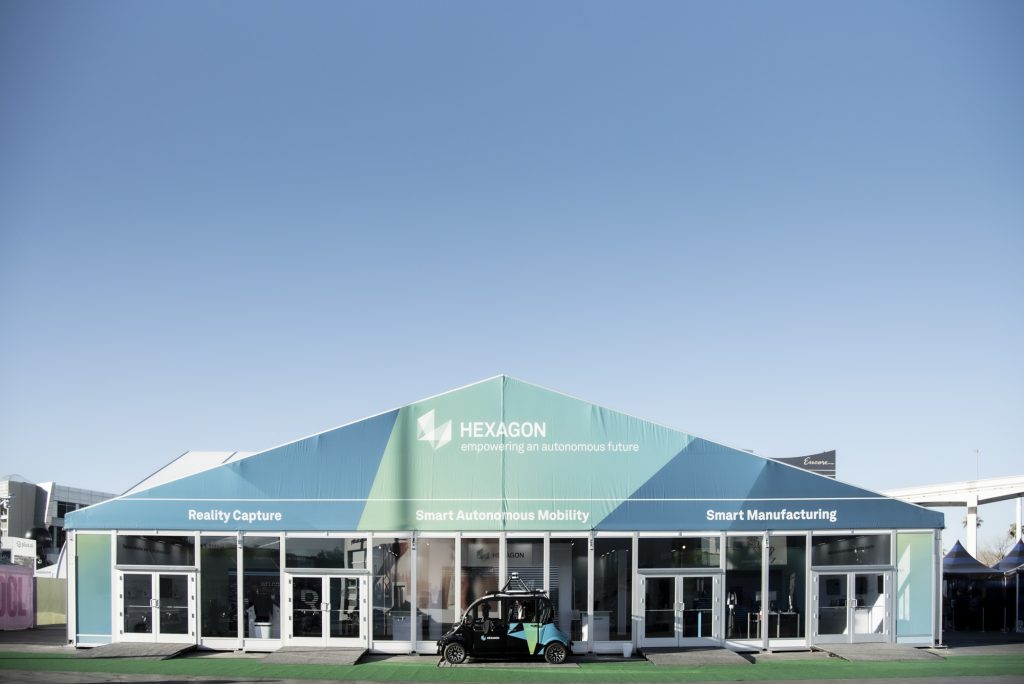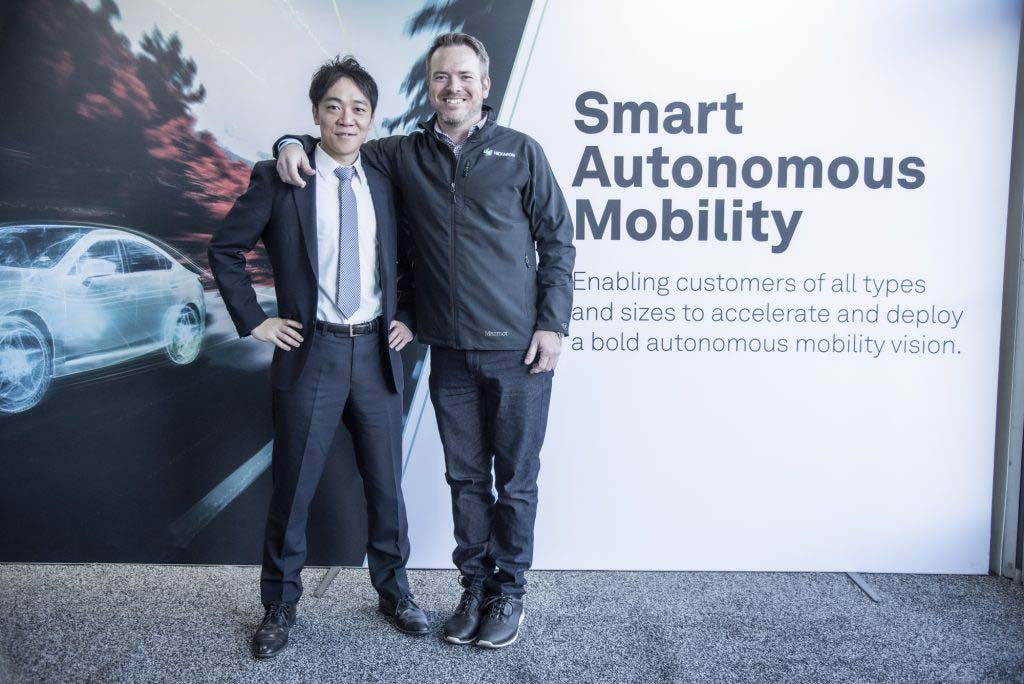 In 2020, you'll notice some changes to the AS brand (colors, logo, email addresses, the look and feel of website, etc.), but under the layers of corporate branding remains a passionate team that strives to maintain an amazing culture and has helped build an entire industry. AutonomouStuff will continue to focus on helping make our customers successful by helping design and create the building blocks that execute missions of autonomous deployment. Providing customer-centered products, software, services and complete safe system solutions will be the focus of the next chapter of our business. We are galaxies away from the time when AS was known for only providing products. There is plenty more to come, but you'll have to stay tuned to see how they unfold throughout 2020. I have said this since I founded the company over 10 years ago, this is just the beginning!
Words of wisdom:
Creating technology is fun, but it means nothing if someone isn't willing to buy it. Stay focused on what makes the customer successful, be passionate about what you do, and have fun while you are doing it. Life is too short not to enjoy what you do.