LeddarTech Vu8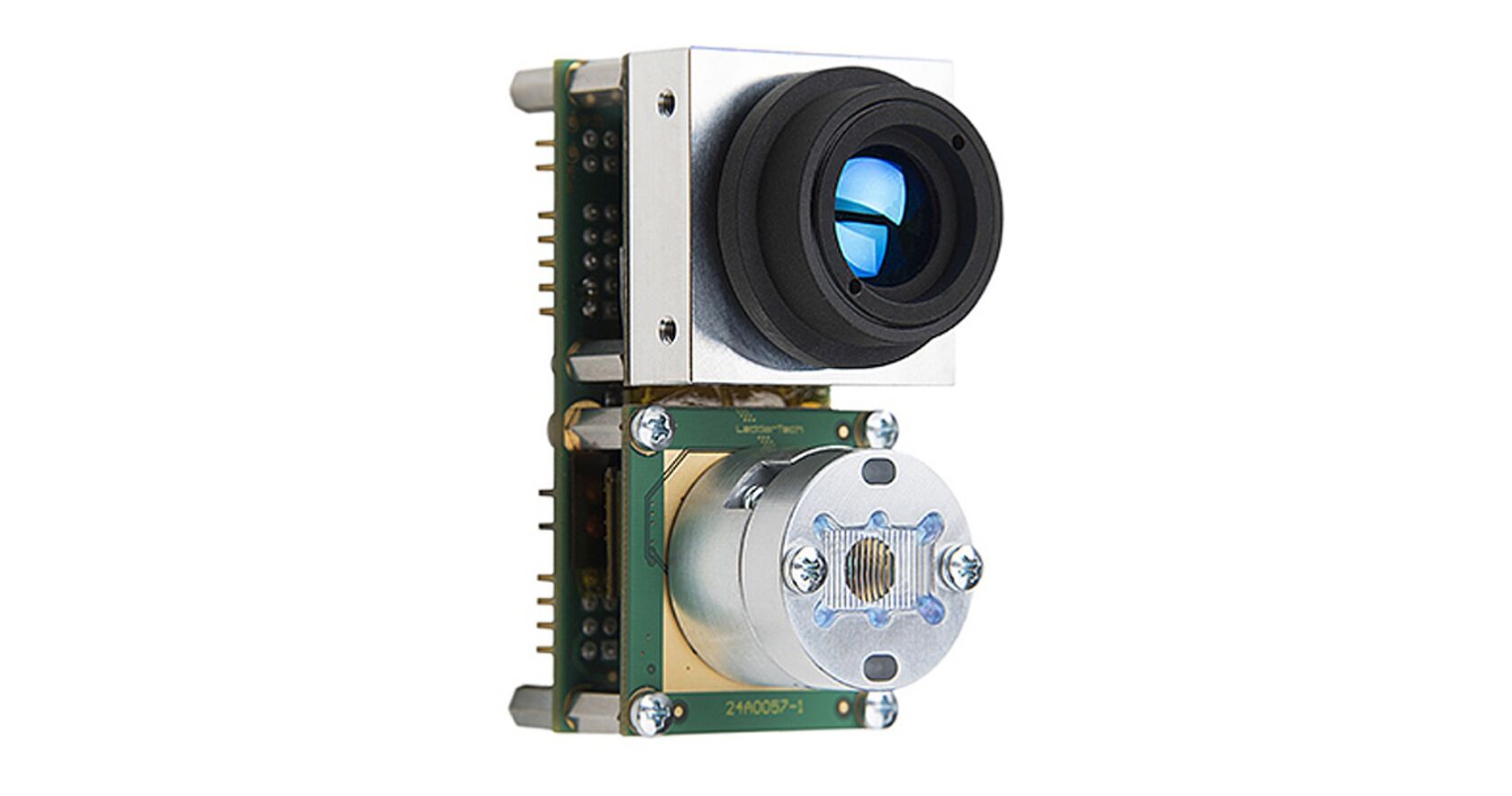 COMPACT 8-SEGMENT LIDAR SENSOR MODULE
The first module developed on the advanced LeddarVu platform, Vu8 leverages powerful class-1 laser illumination and 8 independent active detection elements into a single sensor, resulting in rapid, continuous and accurate detection and ranging of objects — including lateral discrimination — in the entire wide beam, without any moving parts. Detecting targets up to 215 m and weighing only 75 grams, the Vu8 uses a fixed laser light source, which significantly increases the sensor's robustness and cost-efficiency compared to any scanning LiDAR solution.
Vu8's source assembly combines the IR Laser emitter with a dominant wavelength of 905 nm and diffractive optics, providing a wide illumination beam which is available in three horizontal (16°, 48° and 99°) and two vertical (0,3° and 3°) field of view options (2° vertical on the 16° horizontal FOV). The receiver assembly includes 8 independent detection elements with simultaneous multi-object measurement capabilities and hosts the powerful Leddar signal processing algorithms. Vu8's carrier board hosts the electrical and communication interface of the module. Two interface configurations are available: SPI or USB-CAN-Serial (UART/RS-485).
The module comes with the Leddar Enabler SDK, which provides a user-friendly application programming interface (API) with .Net and C libraries, complete with code examples.
LeddarVu8 Datasheet
Detection range up to 215 m (≈ 700 ft)*
Compact and lightweight (≈ 75 g)*
8 independent segments with simultaneous acquisition and lateral discrimination capabilities
16°, 48° and 99° beam width options, for optimized field of view
Rapid refresh rate up to 100 Hz
Immune to ambient light
No moving parts, for ultimate robustness
Easy to integrate, includes Leddar Enabler SDK
Based on the modular LeddarVu platform for flexible integration and customization
Best cost/performance ratio
*Range and form factor may vary depending on the optics configuration. See the product spec sheet or the table below for all available configurations.