Kar-Tech CAN Actuator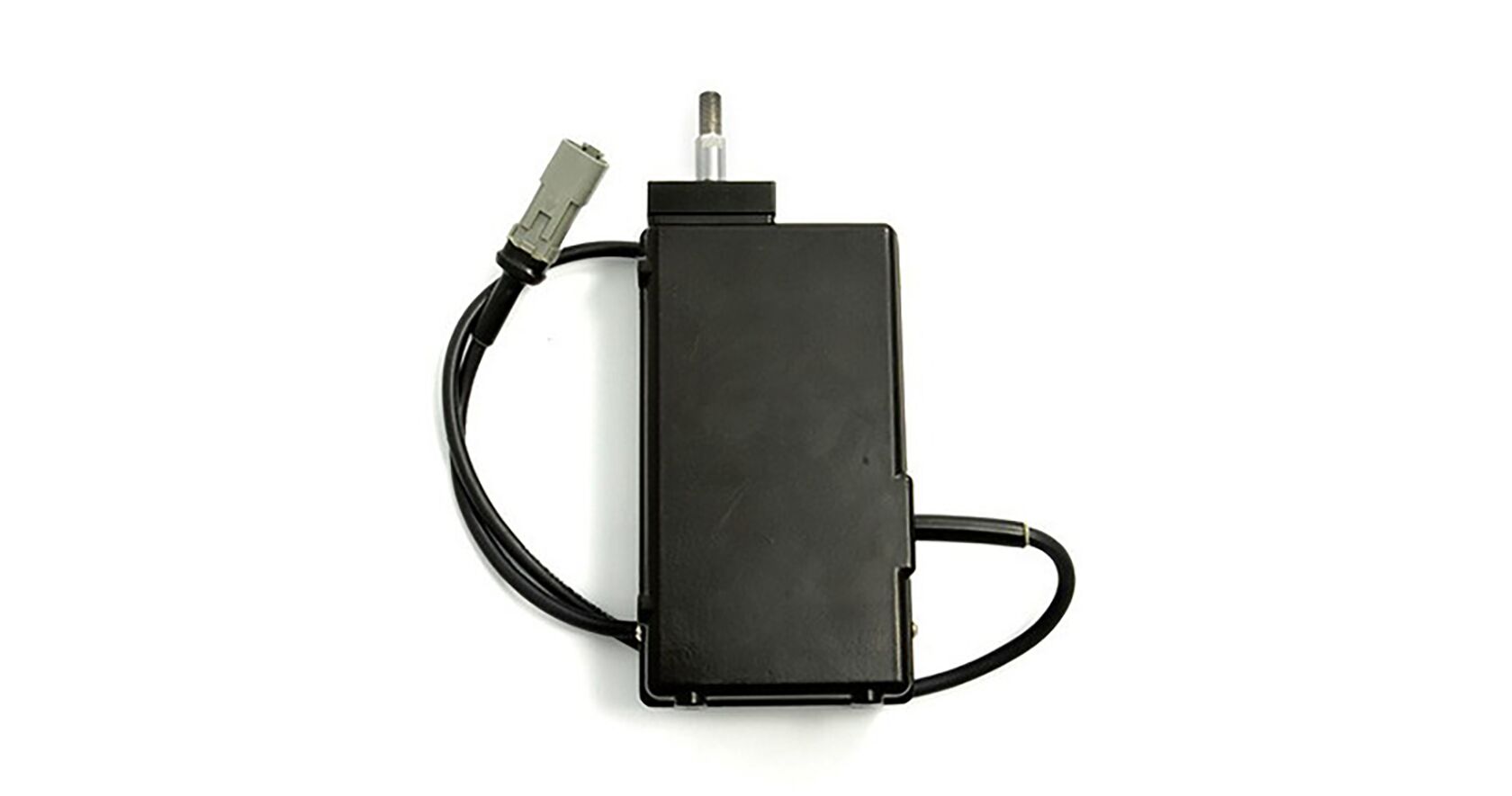 The Kar-Tech CAN Actuator is a state of the art linear actuator with a built-in microprocessor-based control system. It communicates with a host with J1939 CAN at 250K baud. It is designed with CAN configurable IDs so many CAN actuators can be connected on the same CAN bus.
Each actuator consists of three main parts, the motor that moves the actuator, the clutch that allows the actuator to be disengaged, and a position/extension sensor. All three of these parts are controlled over the CAN bus.
If multiple actuators are used on one CAN Bus, you need to assign each actuator a separate ID. These IDs are stored in nonvolatile memory so they do not need to be reassigned after every power- up. They can be re-assigned if you wish to.
Fully supported by your AStuff team
Kar-Tech CAN Actuator Datasheet
| | |
| --- | --- |
| Height | 8.875″ |
| Width | 1.875″ |
| Depth | 4.000″ |
| Operating Temperature | -40° to 85° C |
| Housing Material | Aluminum Die-Cast Enclosure |
| Ingress Protection | IP67 |
| Stroke (Max) | 3.00″ |
| Output Force (Dynamic) Load | 90 lb. |
| Feedback | Contactless Magnetic Length Sensor |