DC Electronics EPAS Motor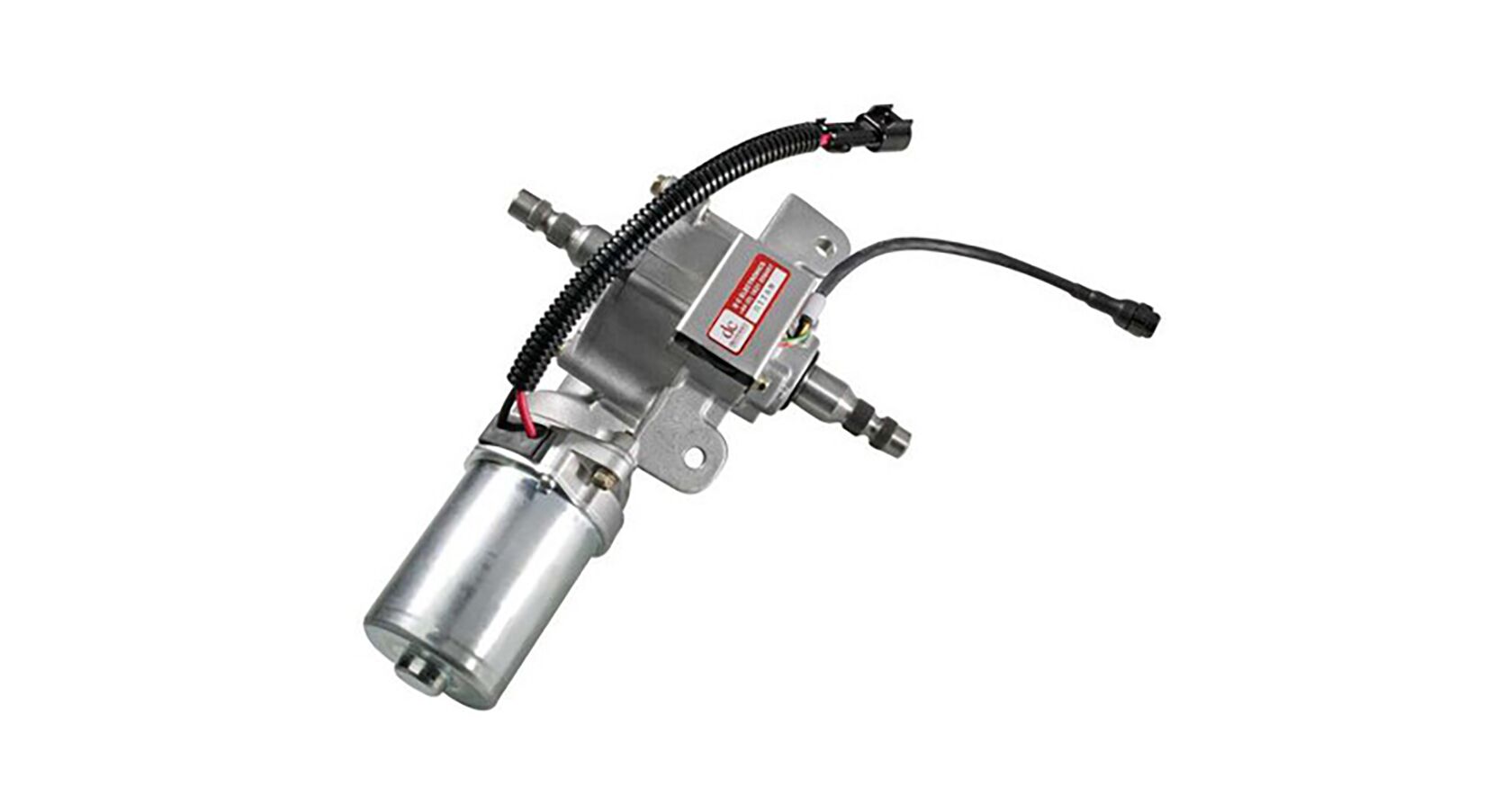 From DC Electronics, this electronic power-assisted steering system (EPAS) is standalone, fully integrated and perfect for robotic applications.
The system is designed for the exacting demands of the motorsport racing environment. By reducing the weight and removing the mechanical drag of conventional hydraulic systems, DC Electronics was able to increase performance and produce a product that works great for autonomous driving.
How it works
The EPAS system replaces the existing steering column.
An electric motor and torque sensor are fitted in-line with the steering column.
The torque sensor monitors the amount of force applied by the steering wheel.
This signal is fed into the EPAS ECU, where the motor delivers the appropriate amount of assistance to power the steering rack.
DCE EPAS01 datasheet
DCE EPAS18 Ultra datasheet
Benefits
Small compact units, requiring only a battery connection to work
Easy-to-set-up CANbus interfaces
Replaces messy hydraulic connections or systems
Lightweight
Built-in fail-safe, which allows the system to revert to conventional steering in the unlikely event of a fault occurring
Motorsport EPAS
Compact standalone system
Steering weight adjustable via multi-position switch
Calibration without a laptop
Average power consumption only 8 amps
No need to upgrade alternator or battery
Competitively priced
Diagnostic software available
Weight 6.2kg / 13.67 lb (assembly and controller)
EPAS controller
A controller is required.
The steering motor is controlled via the EPAS Ultra ECU. Specific software has been written to allow control of driverless vehicles. A connection is via two Deutsch Autosport connectors.
CAN bus is 2.06 and baud rate is 500 Kb/S (other speeds available)
Operating voltage is 12v DC
Maximum current draw is 85 amps
Maximum assistance from the system is 83NM/61 Ib. ft. for no driver input
The software contains 5 selectable steering maps that can be tuned by the user and selected via a rotary switch or CAN bus
Dedicated fault lamp output
Modes of operation
Local mode (manned vehicle)
In local mode, the EPAS motor is controlled by a demand signal, which is generated by the built-in torque sensor on the motor/gearbox unit when the driver turns the steering wheel.
Remote mode (unmanned vehicle)
In remote mode, the EPAS motor is controlled by signals received over the CAN bus, which specify the direction and intensity of steering output.
The system default is to run in local mode unless a remote mode request is received over the CAN bus. Any driver input to the steering wheel while the vehicle is in remote mode will override the system and return control to local mode.