Ford Transit Platform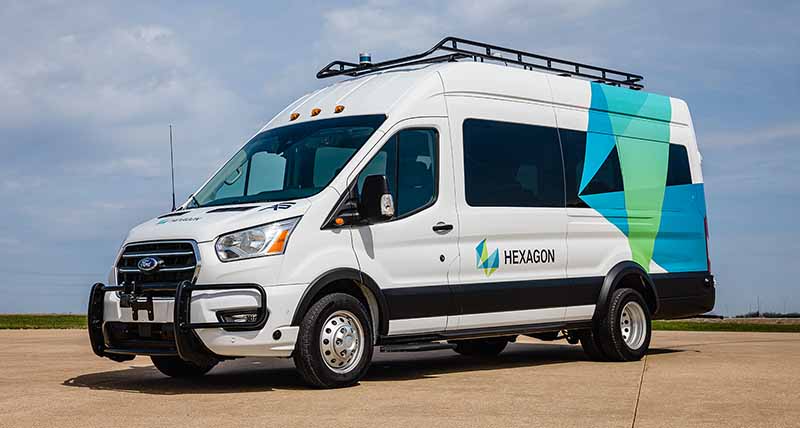 The Ford Transit platform includes a drive-by-wire system enabling electronic control of the vehicle, GNSS positioning and perception sensors like LiDAR and RADAR, and AutonomouStuff's autonomy software stack leveraging sensor data to output autonomous navigation. The software stack acts as the capstone of the entire platform, facilitating ease of integrating the autonomy solution into Ford Transit vehicles.
The by-wire platform, autonomy software stack and sensor suite were validated in an ongoing project where an automated shuttle services rural communities. The project uses a Ford Transit vehicle and is detailed in this case study. With the success of the rural transit project, AutonomouStuff is launching the Ford Transit by-wire R&D platform to empower the development of commercial shuttle transit, last-mile delivery and university autonomy programs.
In the AStuff Ford Transit 350HD, the PACMod 3.0 System allows by-wire control of driving and other functions, while generating vehicle feedback data.
Controlled by-wire:
Accelerator
Brake
Steering
Shifting
Horn
Turn signals
Hazard lights
Headlights (off/on & high beam/low beam)
Feedback generated:
Throttle percentage (0% - 100%)
Vehicle speed
Steering wheel angle
Gear (Park, Neutral, Drive and Reverse)
Individual wheel speeds
Turn signal status
Headlight status
Hazard status
Driver and passenger door status
Transmission gear (1-10)
Brake pressure
Brake on/off
Engine speed
Dash nutton states (media, cruise control, and dash right controls)
Driver and passenger seatbelt status (front only)
Passenger seat occupancy status (front only)